New autumn dishes on our 2023 menu at Les Vele
---
Autumn is upon us, and that means we have a new autumn 2023 menu at Les Veles. Here are some of the new dishes on this menu, which is full of Mediterranean and local products that are sure to please everyone.
New autumn dishes on our 2023 menu at Les Veles
1- Warm duck confit salad with balsamic reduction and mixed nuts
A variety of sprouts, the confit duck is from France, the vinegar reduction and the Granny Smith apples are osmotically treated so they retain their crispy texture, the mixed nuts cocktail contains nuts, raisins, sweet fruits, sunflower seeds, etc.
2- Shrimp carpaccio with roasted pepper jelly with ginger and orange vinaigrette
The shrimp are from the Mediterranean, the pepper jelly is a base of two types of peppers, some are roasted and others are piquillo peppers. A concentrated cream is formed with them, which is cooked over medium heat with vegetable broth. Then it is blended and passed through a very fine sieve to give the texture. Agar-agar is added as a thickener. The vinaigrette is based on natural orange juice, fresh ginger, rice vinegar, olive oil, and salt.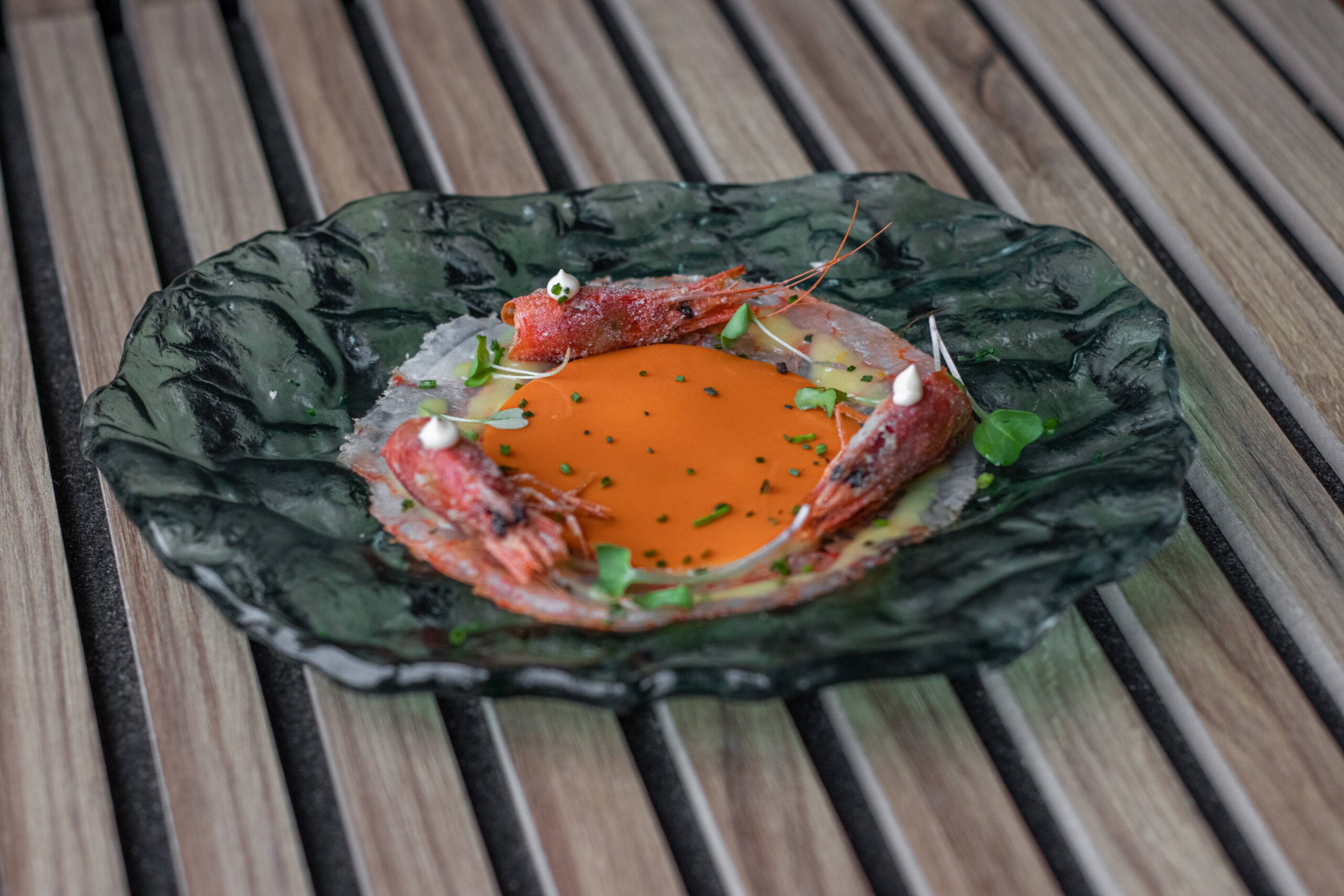 3- Assorted fried fish
The classes that we can find are mollera, red mullet, cuttlefish, squid rings, baby squid, and anchovies. They come from the market in Cala Ametlla de Mar.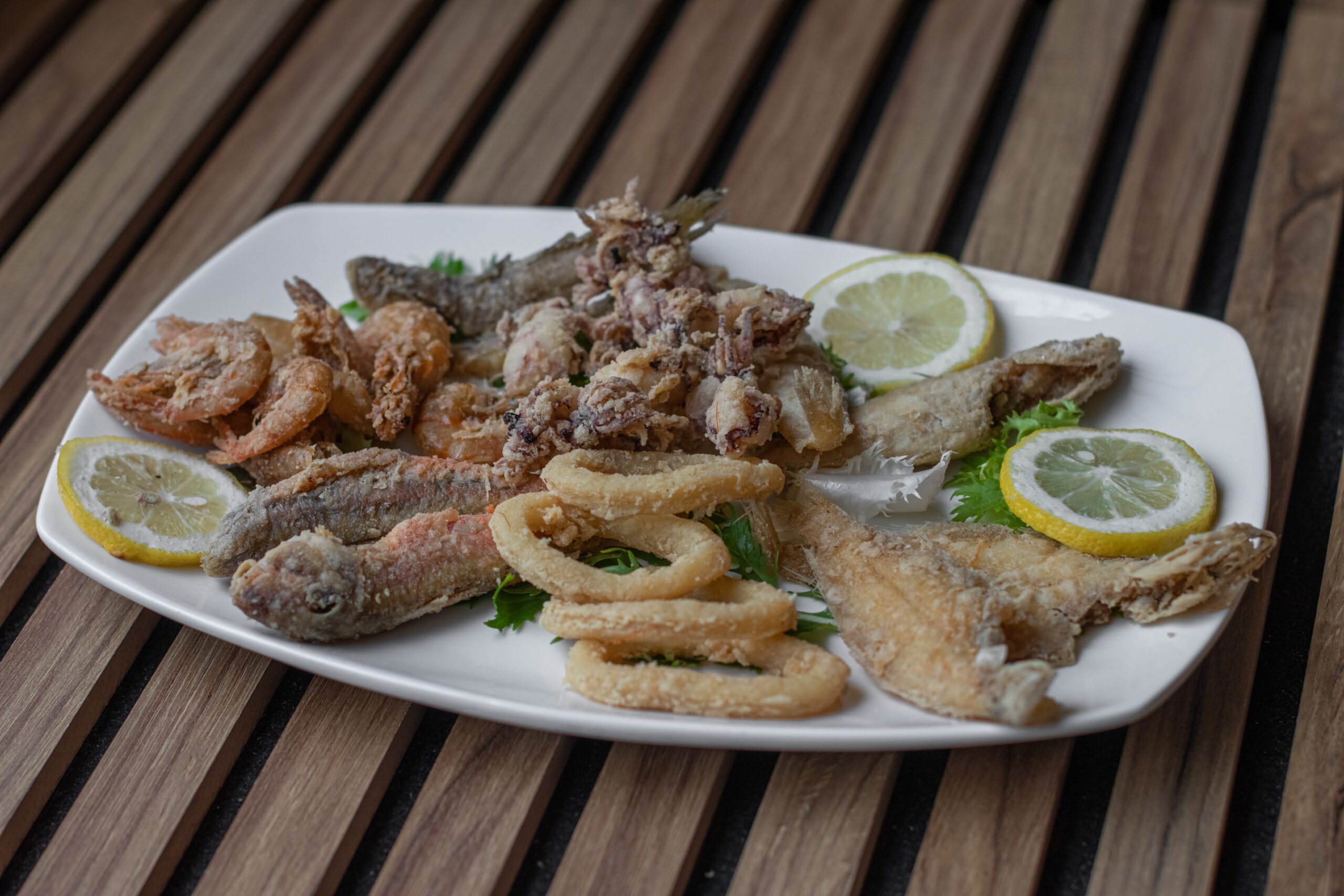 4- Confit artichokes with mushroom cream, poached egg, and Iberian ham
Artichokes are processed during their peak season, when we confit them using a vacuum technique and steam cooking to preserve them longer. We serve them with a poached egg, with a final touch of truffled cheese shavings and Iberian ham shavings.
Grilled vegetables
It is a variety of vegetables, including zucchini, eggplants, shallots, and mini vegetables. We blanch these vegetables by cooking them briefly in boiling water. This process preserves their color and flavor. Examples of mini vegetables include mini carrots and mini corn.
6- Duck and mushroom risotto
The main ingredient is duck from Deltebre, Louisiana. It is a flavorful duck. We also use the carcasses to make our own broth. We serve it with mushrooms and vegetables.
7- Monkfish zarzuela with scampi, prawn, shrimp, clams, and mussels
This monkfish is from the L'Ametlla de Mar fish market. It is made with a fish stock and a picada of nuts, bread, garlic, parsley, and tomato. It is served with shrimp, scampi, and prawns.
CONTACT US
C/ Velero, s/n – Next to  Padel courts –  Urbanización Calafat – Ametlla de Mar
 977 486 225 / 669 245 637